Matrimonial service provider since 1984.
Largest network of Malayalee matrimonial centres.
Online and Offline service options. 100% verified profiles.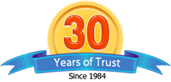 Thiyya Matrimony Kannur
Kannur District is one of the 14 districts in the state of Kerala, India. The town of Kannur is the district headquarters, and gives the district its name. An opinion holds that Kannur was originally a portmanteau derived from two Malayalam words: Kannan (Krishna), a Hindu deity, and Ur (place) - making it 'the place of Lord Krishna'. During the British Raj, the city was known as Cannanore, the anglicised form of the Malayalam word Kannur. This is the most urbanised district in Kerala as about 50.35% (1,212,898) of the population reside in the urban agglomerations.
Register Free
Take a few moments to enter your details
Thiyya Matrimony Kannur
Thiyya Brides in Kannur
Thiyya Grooms in Kannur
All Thiyya Matrimony - Location Wise
Head Office:

Malayogam Pvt. Ltd.,1st Floor, Chammany Towers, Kaloor Cochin - 682 017, Kerala, India. Ph: 91-484-3243030, 2409298
E-mail

: mail@malayogamonline.com
Why malayogamonline.com?
Exclusive Malayalee matrimonial database
30 years of experience in matrimonial services
Largest physical network of more than 90 centres
100% verified profiles
Real time horoscope matching facility
Copyright © 2014 Malayogam Pvt Ltd. All rights reserved.