Malayogam - matchmakers for malayalees, since 1984.
33 years of trust in malayalee matrimonial service
Malayogam Thrissur
X
Enter Email ID or Malayogam ID
go
X
is not registered with Malayogam.If you are a new user
click here to register
.
Malayogam - matchmakers for malayalees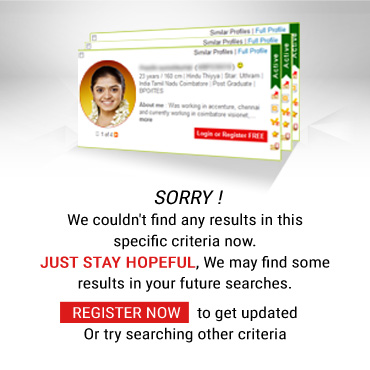 Choose Location
Register Now to search profiles from other locations
Register Now to search profiles from other locations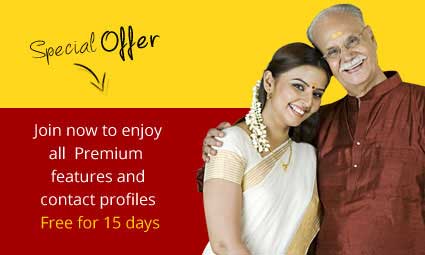 Malayogam Matrimony
Large Database of Malayalees
...MCA, Bangalore, Dubai, Kerala,Nair, Ezhava,
Christian, Hindu, Muslim
, Viswakarma, CA, MBA, New Delhi, Abu Dhabi, UK, MBBS, Professional, US, BDS, B Tech, Engineer, MD, Kumarakom, MSW, Graduate, Thrissur, KSA, Thiyya, Hyderabad, France, Australia...
Easy search & communication
Free Astro Match options
Free Unlimited Basic

Membership
First time on Malayogam? Register Now
Get 15 day Premium Membership FREE
Malayogam Thrissur
Thrissur, also pronounced Trichur or Trishur, is a major district of Kerala situated in the central part of that state. Thrissur is known as the cultural capital of Kerala, and the land of Poorams. The district is famous for its ancient temples, churches, and mosques. Thrissur Pooram is the most colourful and spectacular temple festival in Kerala. Hindus, Christians and Muslims constitute the bulk of the population, with Hindus as the majority, with 60%, closely followed by Christians. The Ezhavas are numerically the most dominant Hindu community of Thrissur followed by Dheevarars and Nairs. Ambalavasis and Tamil brahmins also form a percentage of the Hindu population.
About Malayogam
Malayogam was launched in 1984 as the first computerized matrimonial in Kerala. Continuous development utilizing the latest technologies and dedicated team work has made Malayogam the first choice of Keralites the world over. Advanced match-making logic and smart features help you find your soulmate quickly. The company is now led by Chairman Binod Hariharan who is also a Trustee of Pallium India, an organization providing free palliative care. Managing Director Arjun R.P is a young Engineer turned entrepreneur, passionate about digital marketing. He was awarded the prestigious "Google SME Heroes Challenge" in the year 2013. Er. P.V.Ravindran, I.I.T Graduate, guides the brains behind Malayogam.
Browse Matrimonal Profiles by
Head Office: Malayogam Pvt. Ltd,31/2165-A3, 1st Floor, White Tower, Kuthappadi Road, Thammanam P O, Cochin - 682 032, Kerala, India. Ph: 91-484-3243030, 2409298. E-mail : mail@malayogamonline.com