Matrimonial service provider since 1984.
Largest network of Malayalee matrimonial centres.
Online and Offline service options. 100% verified profiles.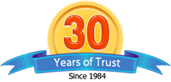 Matrimony Guruvayur
Guruvayur (once known as Guruvayupuram), also written as Guruvayoor or Gurupavanapuri, is a municipal town in Thrissur District, of Kerala State in India. It houses the famous Guruvayur Sree Krishna Temple, the fourth biggest temple in India in terms of the number of devotees per day. Guruvayur, according to the legends may be 5,000 years old as the Guruvayur temple idol is. There are no historical records to establish it. In the 14th century, Tamil literature 'Kokasandesam', references about a place called Kuruvayur is made. As early as 16th century, many references are seen about Kuruvayur. In ancient Dravidic, Kuruvai means sea, hence the village on the coast may be called Kuruvayur. According to eminent historian Professor K. V. Krishna Iyer, the Brahmins had begun to come and settle at Kodungallur during the period of Chandra Gupta Maurya (321-297 BC).
Register Free
Take a few moments to enter your details
Matrimony Guruvayur
Brides in Guruvayur
Grooms in Guruvayur
All Matrimony - Location Wise
Head Office:

Malayogam Pvt. Ltd.,1st Floor, Chammany Towers, Kaloor Cochin - 682 017, Kerala, India. Ph: 91-484-3243030, 2409298
E-mail

: mail@malayogamonline.com
Why malayogamonline.com?
Exclusive Malayalee matrimonial database
30 years of experience in matrimonial services
Largest physical network of more than 90 centres
100% verified profiles
Real time horoscope matching facility
Copyright © 2014 Malayogam Pvt Ltd. All rights reserved.